'The Thrilla in Manila' would be the third time that Muhammed Ali and Joe Frazier squared off. In the first fight, held at Madison Square Garden in March 1971, Frazier defended his heavyweight title with a 15-round unanimous decision. The second fight in January 1974 also took place at Madison Square Garden. That one would be a 12-round non-title bout. Frazier had lost the title to George Foreman in 1973. This fight would also result in a unanimous decision, but this time in Ali's favor. The third fight would be the grudge match.
At 31 years old Frazier, seemed to be slowing down. He had fought only twice since his loss to Ali, having defeated Jerry Quarry and Jimmy Ellis. Meanwhile, at 33 years old, Ali was good as ever, having won the title from George Foreman in October 1974. He followed that win with title defenses against Chuck Wepner, Ron Lyle, and Joe Bugner.
Who would be Ali's next opponent? The obvious choice would be a rematch with George Foreman. But Foreman hadn't fought in a year and was not in shape. So Ali's advisors suggested a third fight with Frazier while they waited for Foreman.
It wouldn't be a difficult fight; they told Ali. 'Smokin Joe' was burnt out, washed up, and nearing retirement.
The fight took place in Manila on October 1, 1975. As usual, Ali trash-talked before the fight, even going so far as to call Frazier 'a gorilla.' "I like to get my opponent mad' Ali explained, "because when a man's mad, he can't think."
While this psychological ploy may have worked on other opponents, it didn't work with Frazier. Instead, the angrier Joe got, the better he fought, which Ali should have learned from his first fight with Frazier.
Both fighters trained extremely hard and were in great shape. Frazier weighed in at 215 lbs, Ali at 224 lbs. Conditioning would play a vital role in the fight, too, mainly because of the circumstances. Araneta Coliseum wasn't air-conditioned, and it was 120 degrees in the ring at the start of the fight.
Knowing that Frazier was a notoriously slow starter, Ali immediately went on the attack, hitting Frazier with a combination of vicious headshots. As a result, Ali dominated the first two rounds. But in the extreme heat, Ali knew he had to pace himself, so he changed tactics in the third round and went to the rope-a-dope, which had worked so effectively against George Foreman.
The idea was to lay against the ropes, cover up his face, and allow his opponent to punch himself out. But Frazier wasn't falling for it. So instead of aiming for Ali's head and face, Frazier focused on hitting Ali with brutal punches to the body. After about two minutes of that, Ali got off the ropes and threw a barrage of punches at Frazier's head. Frazier ducked most of them.
During the 4th and 5th rounds, Frazier gained momentum and got into his rhythm of bobbing and weaving. Although Ali could still hit Frazier with his jab, many of his punches missed the target. Ali was also having trouble covering up because of all the body shots he had taken. Frazier, who didn't use his right hand very often because of an arthritic elbow, landed two solid rights to Ali's head.
Shortly after the bell rang for Round 6, Frazier landed a tremendous left hook to the right side of Ali's face that knocked him back into the ropes.
Ali responded with punches of his own but, seconds later, Frazier landed another left hook to the side of Ali's head. Ali appeared to be slightly dazed, but he survived the round. The left hooks would have finished off most fighters, but not Ali. No one ever said Ali couldn't take a punch.
Coming out for the seventh round, Ali yelled, "They told me Joe Frazier was washed up," to which Frazier retorted, "They lied!"
Ali once again tried the rope-a-dope tactic, but Frazier once again pounded away at Ali's body. Concerned, Ali's trainer Angelo Dundee implored his fighter to "stay off the ropes." Ali took the advice, and the two men exchanged vicious blows. Ali was able to get the better of Frazier in a brutal toe-to-toe exchange during the opening minute of round 8. But the final minute of the round belonged to Frazier. As Ali sagged against the ropes, Frazier landed a series of punches to his body and head.
At the close of a very tough 9th Round, a visibly tired Ali went back to his corner and told Dundee, "This is the closest I've ever been to dying."
Frazier was gaining in confidence and starting to sense victory.
In the 10th round, the two fighters continued to hit each other with everything they had. Neither man would give in, and it became a battle of wills. But suddenly, the tide changed in the 11th round. Ali began to take control.
As Frazier walked back to his corner at the end of the round, his trainer Eddie Futch questioned his fighter: "Why aren't you ducking his punches?" Frazier responded: "My eye is closing. I can't see some of the punches coming."
Sensing that Frazier was having trouble seeing, Ali went to work and peppered Joe with lefts and rights, causing more damage to Frazier's limited eyesight. To add to his problems, Frazier's cornerman could not apply ice to reduce the swelling because the ice kept melting under the extreme heat.
As Frazier rose from his stool to begin Round 13, he could barely see. Midway through the round, Ali hit Frazier with two huge right-hand smashes that sent Frazier's mouthpiece flying out of his mouth. Still, Frazier would not relent. He came back out for the 14th round, knowing full well there was nothing he could do to defend himself. Ali hit him at will but could not knock the former champ off his feet.
Frazier hoped to land the famed left hook that floored Ali in their first fight with only one round left in the fight. But knowing that Frazier would rather risk permanent eye damage than give up, trainer Eddie Futch stopped the fight.
Ali: "I was relieved when they stopped the fight because I didn't think I could continue anymore."
It was a fight that will go down as one of the very best fights of all time. No one could ever question either man's heart or determination.
Frazier only fought two more times. In June 1976, he suffered a TKO in a rematch with George Foreman. Then, after a five-year retirement, he made an ill-fated comeback and fought to a draw with Floyd Cummings. Ali fought ten more times, but he was never the same after the 'Thrilla in Manila.' His rematch with George Foreman never materialized. Foreman was on the comeback trail when he lost a 12 round decision to Jimmy Young in March 1977. He retired after the fight, coming back ten years later.

Ali won against Jimmy Young, Ken Norton, and Ernie Shavers, but none of those victories came without a struggle, and they all went the distance. Then, he lost the title to Leon Spinks in February 1978, regaining the title in a November rematch. After that, Ali retired but returned to the ring two years later to regain his title, but he lost his last two fights, first to Larry Holmes and then to Trevor Berbick.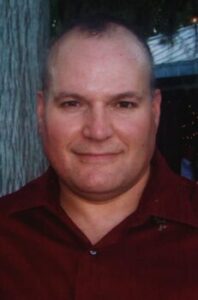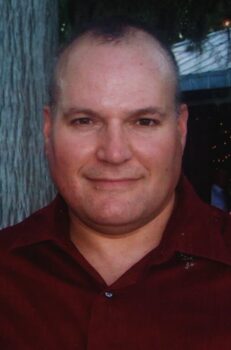 Please Note – As an Amazon Associate I earn from qualifying purchases
More From Yesterday's Sports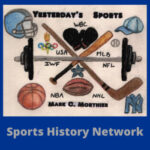 The Detroit Lions won the NFL Championship in 1935, defeating...
Read More