Emmitt Smith could do it all–run, catch, and block. He's the NFL's all-time rushing leader and a three-time Super Bowl champion. So why is it that so many people want to diminish his accomplishments? Here's why. And here's why I don't buy it.
Let's begin by taking a look at Emmitt Smiths' accomplishments. He played for 15 seasons and 226 games. He scored 175 touchdowns (2nd all-time), 164 rushing touchdowns (1st all-time), gained 18,355 rushing yards (1st all-time) and caught 515 passes for 3,224 yards.
His career highlights and awards include:
 3× Super Bowl champion

Super Bowl 28 MVP

8× Pro Bowler (1990–1995, 1998, 1999)

4× first-team All-Pro (1992–1995), a 2× second-team All-Pro (1991, 1996).

He was the 1993 NFL Most Valuable Player, the 1993 Bert Bell Award winner, the 1990 NFL Offensive ROY

4× NFL rushing yards leader (1991–1993, 1995), a 4× NFL rushing TD leader (1991–1993, 1995).

He's a member of the NFL 1990's All-Decade Team, a member of the NFL 100th Anniversary All-Time Team; he's in the Dallas Cowboys Ring of Honor and the Pro Football Hall of Fame.
The Case Against Emmitt Smith
With all of that, there are still those who refuse to give him his due. Why? Well, two reasons–based on pure emotion–are impossible for me to counter. First, some fans flat-out hate the Dallas Cowboys and will look for any reason to put down any player associated with the team.
Second, Smith broke Walter Payton's all-time rushing yardage record. Payton was, and remains, a fan favorite, and some fans can't accept that it was Emmitt Smith, a Dallas Cowboy who broke his record.
Another reason is the never-ending comparison between Smith and Barry Sanders, the highly talented and popular Detroit Lions running back, who played during the same era.
It's almost impossible to say anything favorable about Emmitt Smith without someone dragging Barry Sander's name into the conversation. Those who favor Barry over Emmitt are quick to point out that Barry only played ten seasons while Emmitt played fifteen seasons.
They contend that had Sanders not retired prematurely, he would be the all-time leading rusher, not Smith, and maybe they're right. But the problem with that thinking is that #1 – It's purely speculation. #2 – You're going into the "what if" territory, which is an endless debate. #3 – Why is that issue so important anyway?
It wasn't important to Sanders, or he would have continued playing. Why can't we agree that Emmitt Smith and Barry Sanders were two all-time greats and leave it at that? Why try to diminish one player's accomplishments to build up the others?
Other reasons that some fans bash Smith can be refuted by recounting events and reciting stats. Here are three.
First, some fans contend that Smith only cared about his stats and wasn't a team player. Well, I think it's ridiculous to conclude that Smith only cared about himself. Here's an example. On January 2, 1994, the Cowboys played the division-leading Giants in New Jersey.
The Cowboys needed to win that game to grab the division title and secure home-field advantage in the playoffs. The Cowboys jumped out to an early 13–0 lead, but Smith sustained a separated shoulder just before halftime. Then, soon after, the Giants tied the game at the start of the second half, 13–13.
Knowing his team needed to win, Smith endured tremendous pain and (to put it mildly) performed. He not only finished with 229 total yards, but Smith also handled the ball on nine of 12 plays during the team's game-winning drive. If that's not being a team player, I don't know what is!
Second, fans sometimes say that Smith had the advantage of playing on a great team with incredibly talented teammates. While true, you can say the same thing for 75% of the Pro Football Hall of Fame players.
For example, does anybody discredit Jerry Rice because he had two Hall of Fame QBs throwing to him for most of his career? Maybe a few people do, but for the most part, he is widely acclaimed as the best receiver ever. Here's another example.
Would Jim Brown have been as dominating if he had played on a losing team instead of the Cleveland Browns, a consistently winning team? Maybe, maybe not. It's all speculation.  
Furthermore, many of those 'extremely talented teammates' played for the Cowboys the year before Smith joined the team. Dallas went 1–15 that year. But Dallas went 7–9 during Smith's rookie year and 12–6 (including two playoff games) in his sophomore campaign. In Year 3, Dallas went 16–3 and won the Super Bowl!
Of course, Smith didn't do that all by himself. But he was a significant reason why the team achieved success. Why do I say that? In his fourth season, Smith was involved in a contract dispute with owner Jerry Jones and sat out the first two games.
The Cowboys lost both of those games! Smith returned in Week Three. Dallas won 15 of the next 17 games and went on to win another Super Bowl!
Emmitt Smith's Offensive Line The Reason?
The third and most overhyped and overstated reason fans contend that Smith was successful is because he ran behind a great offensive line, perhaps 'the best line.' Really? Does anyone discredit former Steelers middle linebacker Jack Lambert's achievements because he played behind arguably the best D-line ever? No! I rarely ever hear that.
Many great backs ran behind great offensive lines. So why does Emmitt get knocked for having an excellent line while others don't?
Franco Harris in Pittsburgh ran behind a great offensive line, led by Hall of Fame center Mike Webster. John Riggins (Washington) ran behind a great offensive line, led by HOF guard Russ Grimm and possible future HOF tackle Joe Jacoby. Buffalo's OJ Simpson benefited from running behind "The Electric Company" led by HOF guard Joe DeLamielleure.
In Green Bay, Jim Taylor and Paul Hornung ran behind perhaps the best tackle in HOFer Forrest Gregg. They also had center Jim Ringo and guard Jerry Kramer, both HOFer's. Cleveland's Jim Brown, whom many consider the best running back ever, had three HOFers blocking for him (although not all at the same time)–Lou Groza and Mike McCormack (at tackles) and Gene Hickerson (at guard).
The 1970s Raiders also had an outstanding offensive line, led by tackle Art Shell and guard Gene Upshaw, both HOFer's. But they never had a running back who could rack up the yardage that Emmitt Smith did. Marv Hubbard and Mark Van Eagen were excellent backs, but they weren't on the same level as Emmitt Smith.
Larry Csonka (Miami) may have had the best offensive line ever with arguably the best-pulling guard, HOFer Larry Little. He also had HOF center Jim Langer and a possible future HOF guard, Bob Kuechenberg. So powerful was that offensive line that their QB Bob Greise threw the ball only 16 times (combined) in their two Superbowl victories. 
Still Think It Was The Line?
And here's the kicker! From 1990–92, when Smith gained 937 yards, 1,563 yards, and 1,713 yards respectively, none–I repeat, none–of the Cowboys' O-linemen was named All-Pro! Yes, Smith did have a great O-line from 1993-' 97–a line most would agree was the best O-line in the game at that time. But that's just five years of the 15 years Smith played in the NFL. That means for 66% of his career; Smith ran behind an average or slightly above-average offensive line.
Consider this. Only one offensive lineman who played for Dallas in those years–Larry Allen–became a HOF player. But Allen didn't join the Cowboys until 1994 and didn't become a full-time starter until 1995. That means Smith had already played five full seasons before Allen started paving the way.
By 1999, the Cowboys were no longer a playoff team. Larry Allen alone (among Cowboys' offensive linemen) was named All-Pro. Yet, Smith continued to be productive, gaining 1,397 rushing yards that year.
Was that Cowboys line as good as people say, or was some of that media created? Until former Oakland Raiders head coach John Madden started announcing, not too many fans noticed offensive lineman. Madden, a former offensive lineman himself, put them in the spotlight. Madden took great pleasure in promoting the Washington Redskins "hogs" during the 1980s, and he took the same joy in promoting the great wall in Dallas during the 1990s. Suddenly offensive linemen were in the limelight.
While it's true that a great offensive line can make a running back look better, isn't it also true that a great running back can make an offensive line look better? Watch some replays of Smiths' runs and look at how often he made the first defender miss the tackle.
Look at some film and watch how many times Smith knocked a blitzing linebacker on his rear end. Doesn't great play in one inspire great play in others? What offensive lineman wouldn't love to have an Emmitt Smith to block for? Nothing fires up an offensive line more than to know they have a true warrior running behind them. Guard Nate Newton has repeatedly stated that he was a below-average player until Emmitt Smith joined the team.
What's my conclusion? While it's true that many great athletes have their critics, it seems to me that Emmitt Smith has more than most. And while it's impossible to counter emotional jibberish, it's easy to show that other repeated criticisms just don't hold water.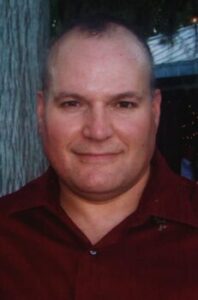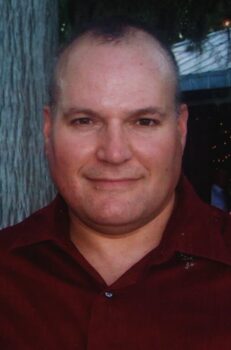 Please Note – As an Amazon Associate I earn from qualifying purchases
More From Yesterday's Sports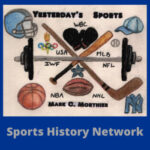 Is it just me? Is anyone else getting tired of...
Read More