Did you ever wonder how the first hail mary pass came to be?  Well, it all goes back to a game on December 28, 1975, between the Dallas Cowboys and Minnesota Vikings.  This was the NFC Divisional playoff round.  There were 24 seconds left on the clock.  Quarterback Roger Staubach was desperate to find a way to get the ball 50 yards down the field into the endzone.  His solution?  A long bomb to Drew Pearson with the hope a miracle would unravel before his eyes.  Find out why this would end up being called the first hail mary pass in this week's edition of The Pigskin Past podcast with Joe Zagorski.
Joe Zagorski is the host of this show, and he is an author of 3 books revolving around the NFL in the 1970s.  Here, you can learn more about Joe and Pigskin Past.
Please Note – As an Amazon Associate I earn from qualifying purchases
More Posts From Pigskin Past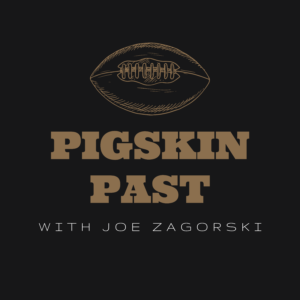 Ask any pro football historian what George Allen's greatest coaching...
Read More