Super Bowl 10 was held on January 18, 1976, at the Orange Bowl in Miami between the back-to-back AFC Champion Pittsburgh Steelers and the three-time NFC Champion Dallas Cowboys.  Some refer to this as the greatest Super Bowl ever played.  The Steelers were defending Art Rooney's first Lombardi Trophy in this game (see the article and episode on Super Bowl 9 here).  This article aims to give you the ultimate recount of Super Bowl X, as told through the lens of two partners of the Sports History Network. 
Mark Morthier released a 2-part series covering Super Bowl X on his podcast, Yesterday's Sports, in episode 6 and 7.  Tommy Phillips released his series of Super Bowl history on his show titled Lombardi Memories for episode 10.  You can listen to both shows and read the story from both perspectives below.  First, Mark shares a little team history with you.
The Pittsburgh Steelers joined the NFL in 1933. From 1933 to 1971, the team had just eight winning seasons and never played in a championship game. That all changed in 1972 when the Steelers reached the AFC Championship. They lost that game by four points to the eventual Super Bowl Champion Miami Dolphins. The Steelers were back in the playoffs again the following season–this time, losing to the Oakland Raiders.
But the Steelers were loaded with talent, and it was just a matter of time before they would make it to the Super Bowl. They did just that the following season. They not only made it, but they won it– giving the team its first World Championship in its forty-two-year history.
The goal now was to defend their title. The opponent: the Dallas Cowboys.
The Cowboys joined the league in 1960 as an expansion team and struggled at the start with five losing seasons in a row. In 1965, the team showed promise, going 7–7. Then, Dallas reached the NFL Championship in 1966 and 1967, losing both times to the eventual Super Bowl Champion Green Bay Packers.
The next two seasons ended the same way–with playoff losses to the Cleveland Browns. Then, in 1970, the Cowboys finally reached the Super Bowl–only to lose it to the Baltimore Colts in heartbreaking fashion on a last-second field goal. But they came back, winning the Super Bowl the following season with a convincing 24–3 victory over the Miami Dolphins.
In 1972 and 1973, Dallas reached the NFC Championship but lost both times. The team finished a disappointing 8–6 in 1974 and missed the playoffs for the first time in nine years.
Going into the 1975 season, many players were on the downside of their careers. Several players retired, while others were traded. 1975 was supposed to be a rebuilding year. But Dallas sprung a surprise: this would be a Super Bowl year.
On January 18, 1976, the defending Super Bowl Champion Steelers faced the underdog Cowboys at the Orange Bowl in Miami.
Super Bowl X From Yesterday's Sports Perspective
Dallas won the coin toss and elected to receive. Former Steelers player Preston Pearson caught the kickoff at the three-yard line. But instead of running with the ball, he handed it off to rookie linebacker Thomas Henderson on a reverse.
Henderson ran the ball to Pittsburgh's 44-yard line before being knocked out of bounds by kicker Roy Gerela.
But the Cowboys' first possession did not go well. QB Roger Staubach faked a handoff to Preston Pearson, but that fake did not fool defensive end, LC Greenwood. Left unblocked, Greenwood was on Staubach immediately, forcing a fumble. Dallas recovered but lost three yards.
The next two plays resulted in a two-yard run and an incomplete pass. Dallas punted, and Pittsburgh took possession at their 17.  The Steelers came out running. Franco Harris gained eight yards, followed by a seven-yard run by Rocky Bleier. Two more runs by Harris gave the Steelers a third and one. Another run by Harris gained nothing, and the Steelers punted.
Pittsburgh punter Bobby Walden fumbled the snap, and a swarm of Cowboys players tackled him. Dallas had possession on the Steelers 29 yard line, and the Cowboys didn't wait to take advantage. A Staubach pass to Drew Pearson resulted in a touchdown. The extra point was good. Just like that, the underdog Cowboys had a 7–0 lead.
Dallas kicked off, and the Steelers took possession at their 32. A run by Franco gained 8 yards. On second down, Bleier got another yard, and then Harris plowed for six more and a first down. On the Steelers ninth running play in a row, Bleier gained another four yards.
Then on second and six, Terry Bradshaw finally threw his first pass. Receiver Lynn Swann made a spectacular sideline catch for a 32-yard gain. Two more running plays gained nine yards–Bleier ran for five, and Harris got four. On third and one from the seven, the Steelers caught the Cowboys defense off-guard with an unexpected pass. Tight end Randy Grossman caught it for Pittsburgh's first score. The extra point tied the game at seven.
After the kickoff, the Cowboys took over at their 35. Robert Newhouse ran for seven, and Doug Dennison gained another 5. A pass to tight end Jean Fuggettt went for 9 yards, and then a draw play to Newhouse gained 16. Another draw play to Newhouse got 5, while Dennison gained another 4.
It appeared that the Cowboys had the "Steel Curtain" defense on the ropes, but a third-and-one run by Newhouse came up inches short of the first down.
An ordinarily conservative Tom Landry decided to go for it, and Doug Dennison got just enough for the first down, but the next two runs gained only two yards. The first quarter ended with the score tied 7–7.
On third and nine, the Cowboys had a false start. It was the first penalty of the game. After seven runs in a row, Dallas passed, but the pass fell incomplete. The Cowboys settled for a field goal and a 10–7 lead.
Dallas kicked off, and Pittsburgh took over at their 32. Bradshaw passed on first down, but the ball fell incomplete after he took a big hit from Ed "Too Tall" Jones. Three runs then netted 24 yards: Bleier got 6, Bradshaw ran for 8, and Harris gained 10.
But surprisingly, instead of continuing to run, the Steelers tried a lateral to receiver John Stallworth. That play lost four yards. Bradshaw recovered, hitting Stallworth with a 13-yard pass reception to make it 3rd and one. When Dallas stopped Harris for no gain, the Steelers decided to go for it on 4th down, but Franco dropped a pass while being hit by Cliff Harris.
Dallas took over at their 36. A run and a pass completion gained eight yards, but a 3rd down pass was incomplete. Dallas punted, and Pittsburgh took possession on their 22.
An incomplete pass and a sack followed a three-yard run. It was clear now that the defenses were beginning to take control of this game.
A fair catch by Golden Richards gave Dallas the ball at their 48. A pass to Preston Pearson put the ball at the Steelers 42, just shy of a first down. A bad exchange resulted in a fumble, but the Cowboys recovered. Preston Pearson then caught a third-down pass giving Dallas a first down at the Steelers 37. The next two plays resulted in a short run and an incompletion. But a third-down reception by reserve running back Charles Young gave the Cowboys a first down on the 21.
It looked like Dallas was in a position to get at least a field goal, but The Steel Curtain rose to the occasion. A pitchout to Newhouse lost three, and two passing attempts resulted in two sacks. Dallas had to punt.
A good punt by Mitch Hoopes put the Steelers at their six. After two runs gained just four yards, Bradshaw threw a long pass to Lynn Swann, who made his second spectacular catch of the game, giving the Steelers the ball at the Cowboys 37.
After a first-down pass fell incomplete, Bleier ran for seven, and Harris got three and a first down.
Bradshaw then completed a 7-yard pass, eluding a fierce pass rush by the Dallas D. But the next two plays gained just one yard, and Pittsburgh set up for a 36-yard field goal and the tie. The usually reliable Roy Gerela was off target. Dallas took possession but only had enough time for a five yd run by Newhouse before the half ended with the Cowboys holding a 10–7 lead.
Pittsburgh took the second-half kickoff at their 25-yard line. Two runs by Harris lost yardage, and a third-down pass was incomplete. The Steelers had to punt, and Dallas took possession at their 42. Two runs gained only three yards. Then, on third-and-seven, Pittsburgh defensive back, J.T. Thomas intercepted a Roger Staubach pass and returned it to the Dallas 25-yard line.
Three straight runs by Franco Harris gained enough for a first down, but a run by Bradshaw lost two yards, and two pass attempts fell incomplete. The Steelers lined up for a 33-yard field goal, but Roy Gerela missed again. Gerela had bruised his ribs while forcing Thomas Henderson out of bounds on the opening kick, and it was apparent the hit was affecting his kicking.
Dallas took over at their 20. A run by Preston Pearson gained nine yards, and then Robert Newhouse ran for two and a first down. Two more runs by Newhouse gained five yards and, on third-and-five, Staubach dropped back to pass, but was forced out of the pocket by a Pittsburgh blitz. He came up about a half-a-yard short of the first down marker.
The Cowboys punted, and the Steelers took possession at their 24. Harris gained three, and a pass to Swann got 12 more. Two more runs gained eight yds, but a third-down pass was incomplete. It was an all-out defensive battle with heavy-hitting on both sides. Pittsburgh punted, and Dallas took possession at their 19.
Three straight runs gave the Cowboys enough for a first down. A two-yard run and an eight-yard pass gave them another first down. But on the next play, a clipping penalty nullified a four-yard run by Staubach, and it put Dallas back to their 26-yard line with 25 yards to go.
Staubach ran for six yards, and a handoff to Newhouse gained two more. On third down, Preston Pearson caught a 15-yard pass, but it wasn't enough for a first down. That play marked the end of the third quarter.
It would be easy to say that the Cowboys offense was getting too conservative and sitting on their lead, but that statement underestimates the impact of the Steelers' defense. Staubach's passing game was getting stifled by a heavy pass rush and strong secondary defense.
To open the fourth, Dave Brown fielded the punt and then fumbled. Had Dallas been able to recover, the Cowboys would have had the ball at the Steelers 17-yard line. It's all speculation, of course, but a Dallas TD would have given them a ten-point lead, and, the way the Cowboys defense was playing, that might have been enough to win. Instead, Pittsburgh kept the ball and went to the air quickly.
Bradshaw hit Franco for a 26-yard gain and a first down. An incompletion and a two-yard run made it third-and-eight. Bradshaw dropped back to pass, but rookie reserve linebacker Randy White dropped him for a 15-yard loss.
After a booming 57 yard punt by Bobby Walden, the Cowboys started at their 18 but went nowhere. Things got worse when Reggie Harrison blocked the punt with the ball going out of the end zone for a safety. With two more points, the Steelers were now only a point behind.
A good return put the Steelers at the Cowboys 45 yard line. Five runs in a row gave Pittsburgh a third-and-one at the Dallas 20-yard line. The Cowboys' defense rose to the occasion and stopped Harris for no gain. Fans wondered if the Steelers might go for it on fourth down. Instead, Chuck Noll sent in Gerela, who had already missed two field goals from about the same distance.
But Gerela came through this time. With just 8:54 left in the game, the favored Steelers took the lead for the first time, 12–10.
In what could have been a disastrous play, Preston Pearson fumbled the kickoff but then recovered at his 15. On first down, Staubach threw to Drew Pearson using the same pattern used in the first quarter to score a TD. But this time, safety Mike Wagner read the play and intercepted. He returned it to the Cowboys six-yard line.
Staubach later said: "It was our bread and butter play all season long. It was the first time it didn't work."
The Dallas D dug in, and after three runs gained only four yards, Gerela came through again, making the score 15–10.
Dallas took possession at their 24. Newhouse gained four yds on a screen pass, but the next play resulted in a nine-yard loss as the Steel Curtain D once again sacked Staubach. An eight-yard pass to Charles Young was not nearly enough for a first down, and Dallas punted again.
Pittsburgh took possession at their 30. Two short runs left the Steelers with a third-and-five, and, with only a five-point lead, the Steelers needed a first down to run down the clock. Instead, they gambled by throwing deep. The Cowboys gambled, too, by blitzing.
The Steelers' gamble paid off–a 64-yard touchdown to Lynn Swann, who was later named the game's MVP. With a missed extra point, the lead grew to 21–10.
Dallas took over at their own 20. Forced into passing, Staubach first hit Charles Young, and then he hit Drew Pearson for a 30-yard gain. On the next play, Staubach was sacked (the Steelers seventh sack of the game).
With time ticking away, Dallas had it's back against the wall, but Staubach came through when he hit backup receiver Percy Howard on a 33-yard TD, making the score 21–17.
With just 1:48 left in the game, Dallas tried an onside kick, but Pittsburgh recovered.
The Steelers needed to run out the clock, but Dallas had wisely saved all three of their timeouts. Bradshaw wasn't at the controls at that point, having taken a vicious hit from Cowboys' lineman Larry Cole on the TD pass to Swann. Out with a concussion, backup QB Terry Hanratty came into the game.
After three straight runs resulted in no gain, Pittsburgh faced a fourth-and-ten situation. Noll decided to gamble again, and he went for it on fourth down.
It seemed like a risky move, but it was the right call. A 50 plus-yard FG was well out of range for the injured Gerala. A punt could be dangerous.
They already had one mishap on a punt and several others that were almost blocked. And even though Noll knew it was highly unlikely that his team would make the first down, he was confident that his defense could hold the Cowboys.
A first down didn't come (a handoff to Bleier gained only two yards), and Dallas took over at their 38 with 1:22 left in the game. But they had used up all of their timeouts.
Another fierce pass rush forced Staubach to run, but instead of running to the sidelines, he ran straight ahead, gaining ten yards.
A completion to Preston Pearson put the ball at the Pittsburgh 37. But like Staubach on the last play, he ran straight ahead instead of getting out of bounds to stop the clock. The two plays had gained 23 yds but had used up an entire minute, leaving them with only 20 seconds left.
A third low snap in a row left Staubach scrambling for the ball, and his pass fell incomplete. With only 12 seconds left, Staubach threw a Hail Mary pass to Howard in the end zone. The ball hit him in the helmet and fell to the ground. Replays showed that had Howard positioned himself just a little bit farther back, he might have caught the ball for a Dallas victory.
Undaunted, Staubach threw another Hail Mary pass, but this time Glen Edwards intercepted, and Super Bowl X was over.
It was a Super Bowl to remember. The two teams would meet again three years later to wage another epic battle. The Steelers would win again, this time 35–31.
Super Bowl X From Lombardi Memories
The Pittsburgh Steelers were an absolute powerhouse in 1975. They started out 1-1, then didn't lose another game until the season finale, which was meaningless to them. They blew out most of their opponents, including the second-place Cincinnati Bengals twice. Perhaps if they would have beaten Buffalo early in the season, they come into Week 14 undefeated and they go for the undefeated season. Simply put, this team was an utter juggernaut.
Terry Bradshaw was now fully installed as the starting quarterback. He threw for over 2,000 yards, tossing 18 touchdowns as opposed to just nine interceptions. His passer rating was 88.0, which isn't great in today's NFL, but it was stellar back then. Running back Franco Harris had a huge year, rushing for 1,246 yards and ten touchdowns, while also catching 28 passes for 214 yards and a touchdown. Rocky Bleier, the backup running back, ran for 528 yards and two scores. Lynn Swann led the receiving corps with 49 catches for 781 yards and 11 touchdowns.
The Steelers blew out Baltimore 28-10 in the divisional round, before eking by the Raiders 16-10 in the AFC Championship Game. Both games were played in Pittsburgh, as the days of rotational home-field advantage were over.
As for Dallas, they were not on the level of the Steelers. They lost three of four games at midseason, and they suffered a big loss to St. Louis late in the season. The Cardinals won the NFC East as a result, making the Cowboys a wild card at 10-4.
The Cowboys were led by quarterback Roger Staubach, who threw for over 2,600 yards and 17 touchdowns. He did have 16 interceptions, though, making his passer rating below Bradshaw's, at 78.5. His top receiver was Drew Pearson, who hauled in 46 balls for 822 yards and eight touchdowns. Running back Robert Newhouse had 930 yards on the ground, while Doug Dennison led the team in rushing touchdowns with seven.
In one of the most famous games in NFL history, the Cowboys took on the Vikings in the divisional round. Remember, there was no wild card game back then; the wild card team automatically made it to the divisional round. The Cowboys trailed 14-10 late in the game when Staubach launched what he called a "Hail Mary" to Drew Pearson for the game-winning touchdown. The Cowboys won 17-10, and the name "Hail Mary" stuck. The Cowboys then went to Los Angeles and blew out the Rams 37-7 to become the first wild card in NFL history to advance to the Super Bowl. (Remember, the second-place Chiefs of Super Bowl IV were not a wild card, as they had an automatic playoff berth for finishing second.)
Super Bowl X: First Quarter
The Steelers were seven-point favorites entering the contest. Their kicker Roy Gerela booted the ball away to start Super Bowl X, and running back Preston Pearson caught it for Dallas. He gave the ball on a reverse to linebacker Tom Henderson, who returned it 52 yards all the way to the Pittsburgh 44. Steelers defensive end L.C. Greenwood forced a Staubach fumble on the first play of the game, but center John Fitzgerald recovered it for Dallas. The Cowboys ended up punting.
Steelers head coach Chuck Noll ran five straight run plays, one of which got a first down. The remainder came up short, and the Steelers had to punt. On the kick, punter Bobby Walden fumbled the snap, and the Cowboys tackled him for a loss inside the Pittsburgh 30. Then Staubach fired over the middle to Drew Pearson for a 29-yard touchdown, putting Dallas up 7-0.
Starting at their own 32, the Steelers began their new drive with an eight-yard run by Harris. He picked up a first down two plays later, and Bleier ran for another five yards. Bradshaw then heaved one downfield for Swann, who made a fantastic catch at the Dallas 15 for a first down. Three plays later, Bradshaw hit tight end Randy Grossman for a seven-yard touchdown. Gerela's extra point was deflected, but it made it over the crossbar to tie the game at seven.
Super Bowl X: Second Quarter
The Cowboys got it back at their own 33. Running back Robert Newhouse ran for seven yards, then Dennison pounded up the middle for a first down. Staubach passed to Fugett for nine yards into Pittsburgh territory, then Newhouse took a draw for a first down. Preston Pearson, Dennison, and Newhouse all combined for nine yards, setting up fourth-and-inches. Cowboys head coach Tom Landry chose to go for it, and Dennison picked up the first down. That set up a 36-yard field goal by kicker Toni Fritsch, and the Cowboys went up 10-7.
The Steelers also took over at their own 33. Bleier ran for five yards, then Bradshaw scrambled for a first down to the 45. Harris blasted into Dallas territory, and he got a first down at the 44. Bradshaw found receiver John Stallworth at the 37, setting up fourth-and-short. Noll kept his forces out there, but Bradshaw's pass for Franco Harris was broken up by defensive back Cliff Harris, and the Steelers turned it over on downs.
Not much happened on the next two drives. The Cowboys moved the ball on the drive after, with Staubach beginning the drive with a nine-yard pass to Preston Pearson. He'd get the first down on another pass to Preston Pearson. He then hit running back Charley Young for a first down at the 21. The Cowboys looked poised to score, but Greenwood made one sack of Staubach for a loss of 12, and defensive end Dwight White got another sack on the next play. The Cowboys were forced to punt it away, and the ball went out of bounds at the Pittsburgh 6.
Facing third-and-long, Bradshaw threw the long bomb downfield. That is when Swann made the spectacular leaping, diving catch that you always see in the highlight clips. What's interesting to note is that, despite that catch from Swann, the Steelers failed to score on the drive. They got stopped just inside the 20, where Gerela missed a 36-yard field goal attempt wide left. The teams went to the locker rooms with Dallas leading, 10-7.
Super Bowl X: Third Quarter
The Steelers started the second half with a three-and-out. Staubach gave the ball back on an interception thrown to defensive back J.T. Thomas, who returned it to the Dallas 25. But the Steelers again got no points. Harris ran for a first down inside the 15 before the drive stalled. Gerela then missed this field goal attempt wide left as well. After the kick, Cowboys defensive back Cliff Harris tapped Gerela on the head, presumably to taunt him. Steelers linebacker Jack Lambert wasn't having any of it, and he tackled Harris. Neither team was penalized on the play.
The Cowboys got one first down on the next drive after a nine-yard run by Preston Pearson and a Newhouse run to move the sticks. They punted shortly afterward, and Pittsburgh took over at their own 24. Bradshaw hit Swann for another reception at the 39, getting a first down. But the Steelers' drive stalled, and they punted it down to the 18. The Cowboys proved unable to score on their drive as well, despite some good ball movement. They punted it away, and Pittsburgh took over as the fourth quarter began with Dallas still leading by three.
Super Bowl X: Fourth Quarter
Bradshaw started the new drive with a pass to Harris down the sideline. He caught it and sprinted toward the end zone. He was ruled out of bounds at the Pittsburgh 43 for a 26-yard gain. Cowboys defensive tackle Randy White sacked Bradshaw to end the Pittsburgh drive, but Walden got off a beautiful punt down to the 18. It was a 57-yard kick, and it drastically changed field position.
The Cowboys tried a flea flicker, but Thomas sniffed it out and sacked Staubach at the 13. On third down, Greenwood, Dwight White, and defensive end Steve Furness combined for a sack of Staubach. The Cowboys were forced to punt from deep in their own territory. Punter Mitch Hoopes had his kick blocked by Reggie Harrison, and the ball went out of the end zone for a safety.
Running back Mike Collier returned the free kick to the Dallas 45. Harris started the new drive with a five-yard run, and he'd get the first down two plays later. Bradshaw scrambled for nine more yards, setting up a field goal attempt. This time Gerela nailed the 36-yard field goal, and Pittsburgh took the lead, 12-10.
Defensive back Mike Wagner picked off Staubach's pass on first down, and he returned it to the 5. However, Pittsburgh couldn't punch it in, even after getting down to the 1 on a Bradshaw scramble. They settled for an 18-yard Gerela field goal, and that increased their lead to 15-10.
The Cowboys went three-and-out, with Greenwood, Furness, and defensive tackle Ernie Holmes converging on another sack. With five minutes to go, the Cowboys kicked it away, and Steelers defensive back Glen Edwards returned it to the Pittsburgh 30. They wanted to go to work on the clock, running the ball twice with Harris. But their mindset changed on third-and-long. Bradshaw threw a bomb downfield, on which Swann made another spectacular catch for a 64-yard touchdown. On the play, Bradshaw was hit late, and he was knocked out with a concussion. There was no flag on the play, but there should have been. Gerela missed the extra point attempt off the left upright, and Pittsburgh led 21-10.
In desperation mode, the Cowboys were at their best. Staubach went deep for Drew Pearson for 30 yards. Dwight White picked up a sack at the two-minute warning, but Staubach would get everything back on the next play. He threw down the left sideline to a wide-open Percy Howard for a touchdown. The Cowboys were now down by just four.
The onside kick failed, as Gerry Mullins recovered it for Pittsburgh. Backup quarterback Terry Hanratty was now in the game for Pittsburgh, but he didn't pass. Instead, the Steelers just ran the ball on three straight plays. Then came fourth-and-eight with 1:28 left. Noll decided that punting was too risky, so he had the Steelers run a handoff to Bleier, which picked up very little. The ball went over on downs to Dallas at their own 39 with 1:22 left. That was way too much time to leave Staubach.
Staubach grabbed a low snap and scrambled to the Dallas 49, getting a first down. But he was in bounds, so the clock ran all the way under a minute. On another low snap, Staubach threw to Preston Pearson, who got a first down inside the Pittsburgh 38. But he too remained in bounds, and the clock ticked under 30 seconds. Fitzgerald then got off his worst snap yet, which Staubach barely picked up and threw away in time. There were now just 12 seconds left. Staubach tried a Hail Mary to the right corner of the end zone, but it fell incomplete with three seconds to go. On the final play of the game, Staubach threw to the end zone again, but defensive back Glen Edwards intercepted it. The Steelers had won their second straight Super Bowl, 21-17!
Super Bowl X: Awards and Aftermath
Lynn Swann was named MVP of Super Bowl X for his amazing, spectacular performance. But who would have won the award if not for him? I'd have to go with L.C. Greenwood. He was in on so many great defensive plays, and Pro Football Reference has him down for four sacks. If sacks were an official statistic at the time, he'd still hold the Super Bowl record for sacks, which is currently three. I'm not sure how accurate that number is, but I believe it. He was in on practically every big play.
Who was the Most Valuable Player on the losing team? That I'd have to give to Staubach. He had a great start and a great finish to this game. Obviously, the Pittsburgh defense kept him in check most of the game, but he was just one pass away from winning this game and making this an all-time comeback.
As for the Least Valuable Player, it's really hard to pick one. I'd actually have to go with a player on the winning team, and that is Gerela. Yes, he did make two field goals and one extra point, but he also missed two field goals and an extra point. If he makes all those kicks, this isn't even a close game at the end. Dallas would never have had a chance if he could have just converted those short kicks.
The best player from this game you've never heard of? Well, that's difficult, because the Steelers and Cowboys are so well known that it's hard to pick one you haven't heard of. But I'm going with Steelers running back Mike Collier. He had a big return of the free kick after the safety, which set up the go-ahead field goal by Gerela. Without his big return, maybe the Steelers don't score there, and who knows what happens.
The biggest play of this game was obvious: Swann's touchdown catch late in the fourth quarter. I don't think there's any arguing that. Swann's catch made it a two-score game and seemed to put the game away. As it turned out, he didn't put the game away totally, but that touchdown proved to be the winning margin.
The biggest play no one remembers? The sack on the flea flicker attempt by Dallas. Thomas got the sack on the play, and instead of the Cowboys getting a big play, they got backed up farther, which set up the blocked punt for a safety. Imagine what happens if Staubach connects with a long bomb on that play. Then Dallas goes up 17-7 and this game is totally different. Thomas's big sack changed everything.
Speaking of bombs, it was a bomb inside the Goodyear Blimp that was attempted to be set off in the Orange Bowl during the Super Bowl. Not in real life, of course, but in the movie "Black Sunday." That is the answer to today's pop quiz question. "Black Sunday" was filmed with some footage from this game itself, right at the Orange Bowl. Later, more filming was done at the Orange Bowl after the Super Bowl. I've never actually seen that film, but I have seen the moment the blimp crashes into the Orange Bowl. A truly bizarre movie.
I've got some homework for you. This time, it's Super Steelers: The Making of a Dynasty by Lou Sahadi. This one isn't specific to Super Bowl X, but it will give you all you need to know about the entire dynasty of the seventies Steelers. This book is a little older, so it'll be harder to find, but it's really big in size.
Next time, we've got Super Bowl XI! John Madden's Oakland Raiders try to win their first Super Bowl, against the Minnesota Vikings, playing in their fourth Super Bowl. Can Madden lead the Raiders to a 16-1 record? Or will the Vikings spoil that and come away with their first title?

Please Note – As an Amazon Associate I earn from qualifying purchases
Learn More About the Super Bowl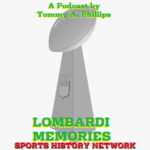 Today we have Super Bowl XVIII, which was held on...
Read More