The Sports History Network was founded in May of 2020 to bring together podcasters and bloggers covering the history of sports. Our mission is to create the Headquarters For Sports Yesteryear by providing a "home field advantage" for our partners by helping them "fill their stadiums" with fans of their work.
Check Out The Latest Sports History Articles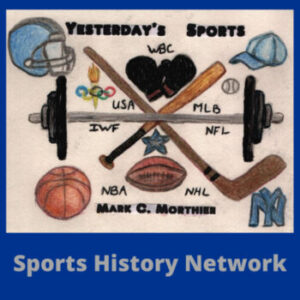 The Detroit Lions franchise began in 1930, but they were the Portsmouth Spartans for their first four seasons. From 1930
Read More »
When I first started Olympic Weightlifting in 1981, at nineteen years old, Tim was one of the first to help
Read More »
As with many weightlifters, Mark's interest in the sport began with watching weightlifting on the Wide World of Sports on
Read More »
What is the Sports History Network?