The Cincinnati Bengals were only playing pro football for two years by the time that the 1970 season began. As a new team, the Bengals were led by an old head coach…Paul Brown. Brown founded the Bengals in 1968, as he was given a chance to resurrect his career as the new merger led to a restructuring of the 26 pro teams.
Before the 1970 season, the Bengals had achieved a total of just three wins in 1968 and four victories in 1969. They somehow managed to double that amount in 1970, posting an 8-6 record, en route to their first-ever AFC Central Division Title.
We have more about the 1970 Cincinnati Bengals from Pigskin Past and Football Attic below.  You can listen to both podcasts and read through the articles.
Table of Contents (Minimize to the Right --->)
Please Note – As an Amazon Associate I earn from qualifying purchases
From Pigskin Past (with Joe Zagorski)
It certainly did not appear as if Cincinnati would win many games at all by the midseason point of 1970. They owned a miserable 1-6 record, losing to Detroit, Houston, Cleveland, Kansas City, Washington, and Pittsburgh…all in a row.
With a 1-6 record, all most teams in a similar position could hope for is to play out the string, avoid injuries, and perhaps obtain a high selecting position in the upcoming NFL Draft.
But the 1970 Bengals were not such a team. There was a newness about this team, from their brand-new Riverfront Stadium to their 10 rookies on their roster. They somehow managed to ignore their early losses and put together an impressive string of seven straight victories.
The key to those wins was the fact that Cincinnati did not look ahead to any game other than the game that they were scheduled to play that week. They knew that just one win would become the tonic and the blueprint to help them get out of the funk that they were mired in during the first half of the 1970 season.
That one win turned out to ignite the team. It was an exclamation mark to a sentence that read, "The Bengals were tired of losing, and they weren't going to take it anymore!"
Kicking Off the Winning Streak
 Cincinnati's 43-14 rout over Buffalo began the winning streak. Bengal's defensive back and kick returner showed off his speed and moves by returning a blocked field goal attempt for a touchdown. He also returned a kickoff for another score.
Cincy quarterback Virgil Carter led the offense to one of their most productive games of the season. You could call it relief over finally winning a game, or excitement that your team defeated a team that most people felt that you should beat. Regardless of how one described it, the Bengals were savoring a chance to emulate such a win.
Their next contest would begin a three-game homestand, and it would start by going head-to-head with their in-state rivals, the Cleveland Browns. The Browns were the defending division champions, but the Bengals got the better of them in this meeting, by the tune of a 14-10 score. A big 34-7 win over Pittsburgh was next, and it was followed by Cincinnati's 26-6 victory over another young team, the New Orleans Saints. The Bengals were now within one game of evening their record at 6-6.
They did this by beating host San Diego, 17-14, in week 12. Cincinnati defeated the Houston Oilers, 30-20, and the Boston Patriots, 45-7, to close out the 1970 regular season.
One could realistically say that the Bengals greatly benefitted by playing in the NFL's weakest division in 1970. That certainly is true, at least as far as numbers and standings count. The second-place team, the Browns, could only earn a 7-7 record that year. So Cincinnati's record of 8-6 is not really too outstanding.
Nevertheless, the real story of the Bengals that year was the fact that they were able to win a division title after starting a season 1-6. It is highly doubtful that any team in today's NFL could achieve or duplicate such a feat.
Closing Out the 1970 Season
Also interesting to note is the fact that Cincinnati did not have a bunch of superstar players in 1970. Their quarterbacks alternated between Sam Wyche (at the beginning of the year), and Virgil Carter, who took over just before midseason.
Neither man accumulated outstanding statistics. But Carter got hot with the win at Buffalo, and he remained hot for the rest of the year. He threw for 1,647 yards and nine touchdowns in 1970. Running backs Jess Phillips and Paul Robinson each contributed over 600 yards rushing, and those totals really helped the Bengals offense to control the ball.
Unfortunately for Cincinnati, they ran into a defensive buzzsaw in the first round of the AFC Playoffs in 1970. They played the Baltimore Colts at Memorial Stadium in Baltimore and were shutout, 17-0. The Colts would go on to win Super Bowl V. But the young Bengals got their first taste of the playoffs, which would help their younger players quite a bit for their future.
The 1970 Cincinnati Bengals are largely forgotten today. Many other Cinderella teams in the NFL have eclipsed their deeds over the years.
Nevertheless, they still stand out as a team that had an incredibly woeful beginning, and somehow managed to put together a string of big wins to win a division title. They were a team that was coming of age, even at their very young age of three years old in pro football.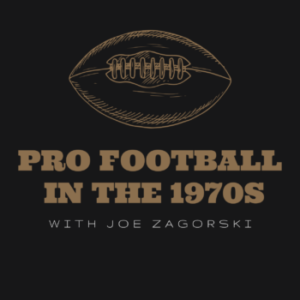 If you are in your 50s like me, you probably...
Read More
From Football Attic (with John Gidley)
The Cincinnati Bengals were the final team added to the NFL's 1960s counterpart, the American Football League. They were founded by one of the most important figures in football history, Paul Brown.
Brown was the first head coach of the Cleveland Browns, founded in 1946 and named after the head coach for his previous success at Ohio State. In his 17 seasons leading the Browns, they won seven championships. Even though he was successful, he was a polarizing figure among Browns players and owner Art Modell, who fired Brown after the 1962 season. In 1967, after spending five years away from coaching, Brown led a group that invested in the AFL's forthcoming expansion franchise in Cincinnati, the first time the Queen City would have a professional football team in 25 years.
The Bengals began to play in 1968 and were a far cry from Brown's dominant Cleveland teams. They finished 3-11 in their first season and used the fourth pick of the 1969 draft to select University of Cincinnati quarterback Greg Cook, who Brown believed had the potential of some of the other great quarterbacks he had coached in Cleveland, such as Otto Graham, Milt Plum, and Frank Ryan.
Sure enough, Cook led the Bengals to a 3-0 start in 1969, but in that third game against Kansas City, he tore his rotator cuff, an injury that proved to be fatal to his pro career. After playing through the pain for most of the '69 season, Cook would only play one more NFL game before retiring in 1973.
In 1970, the AFL merged with the NFL. Each of the AFL's teams made up the new American Football Conference, which added three previous NFL teams, the Baltimore Colts, the Pittsburgh Steelers, and the Cleveland Browns, to give each league an equal number of teams.
The Bengals were one of four teams in the AFC's Central division, along with the Steelers, the Houston Oilers, and Paul Brown's old team in Cleveland. 1970 was also the first season that Cincinnati played at Riverfront Stadium. On Opening Day, they christened their new home with a surprising 31-21 upset victory over the Oakland Raiders.
Despite this momentum, things turned sour in a hurry. The next week, the Bengals lost 38-3 in Detroit. After a 20-13 home loss to Houston, Paul Brown made his return to Cleveland in week four. Cincinnati led 17-9 in the first half, but the Browns overpowered the Bengals in the second half to come away with a 30-27 victory. Following a 27-19 home defeat at the hands of Kansas City, the Bengals were shut out 20-0 in Washington, then suffered a 21-10 loss in Pittsburgh on Monday Night Football.
Standing at 1-6 entering week eight and trailing the Browns by three games for first place in the AFC Central, most left Cincinnati for dead. Instead, the Bengals were only getting started.
Their amazing resurrection began in week eight when they crushed the Bills 43-14 in Buffalo. The next week, in a huge home game against their new in-state rivals, quarterback Virgil Carter ran for 110 of the Bengals' 210 rushing yards, contributing to a 14-10 upset of the Browns.
After an easy 34-7 home victory over Pittsburgh the next week, Cincinnati was only one game out of first at 4-6. A 26-6 home win over New Orleans the next week, coupled with the Steelers' defeat of the Browns, created a three-way tie for first place at 5-6. Pittsburgh dropped out the next week with a loss to Green Bay, but the Browns stuck around with a 21-10 Monday night win at Houston, as did the Bengals with a 17-14 victory at San Diego.
Cincinnati had now won five games in a row. On a sloppy Saturday afternoon in Cleveland in week 13, the Browns lost to Dallas, 6-2, dropping to 6-7 and improbably giving the Bengals a chance at sole possession of first place with a win the next day in Houston.
After a surprisingly close first half against an inferior Oilers team, Cincinnati came alive in the second half. Running back Essex Johnson scored two touchdowns, the Bengals beat the Oilers 30-20, and amazingly, they now had a winning record and were in the driver's seat for the AFC Central.
All Cincinnati needed to do was score a victory in their final game of the season, and they were division champions. Fortunately, that final game was at home against the 2-11 Patriots. The Bengals didn't let such a ripe opportunity go to waste, as they pounded the Pats, 45-7. Against all odds, Cincinnati, after losing six of their first seven, won each of their last seven games to finish 8-6 and win the AFC Central.
However, their Cinderella story came to an anticlimactic end in the next week's Divisional playoff game in Baltimore. The eventual Super Bowl champion Colts shut out the Bengals, 17-0.
Paul Brown would reach the playoffs twice more as head coach of the Bengals, but both appearances were Divisional Round road losses, first to Miami in 1973, then to Oakland in 1975. That game against the Raiders would be the last game that Brown ever coached. He stayed on as part-owner and team president, however, for the next 16 years. In that timespan,
Cincinnati reached two Super Bowls in 1981 and '88, but each game ended in defeat to San Francisco. Paul Brown passed away in August of 1991, and it can be argued that the Bengals have never been the same since his death. They haven't won a playoff game since 1990, Brown's last season in the front office and a postseason victory doesn't appear to be coming anytime soon.
More Posts From Football Attic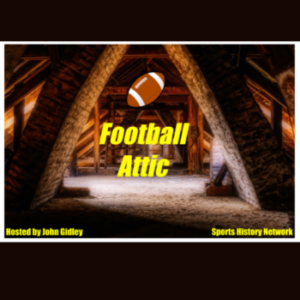 Since today is Christmas Day, I thought it would be...
Read More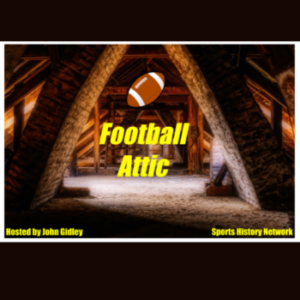 Today, we're going to talk about another one of the...
Read More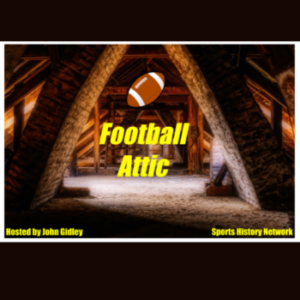 Today, we're going to talk about one of the greatest...
Read More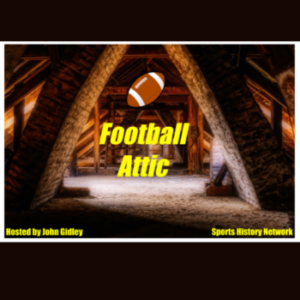 Since today is Black Friday, and because I don't want...
Read More