Does Joe Namath deserve to be in the Pro Football Hall of Fame? To answer that question, let's examine his career and why some people believe he was overrated. My take is that many criticisms of Namath are unwarranted. Below are a few criticisms against Namath I've heard many times before.
1. Namath had 173 career touchdowns compared to 220 career interceptions.
2. He only had a 50% completion percentage.
3. He only had a 65.5 passer rating.
While all of that is true, there are reasons for the mediocre stats. Namath played from 1965–1977 when football was very different from the game you see today.
Namath didn't play in an era when QBs built up great stats with short passes. Namath played the first part of his career in the AFL, and AFL QBs weren't conservative in play calling. They were riverboat gamblers, routinely throwing 40, 50, and 60 yards downfield. Pass interference penalties were rare as receivers were getting bumped all the way down the field (there wasn't a 5-yard rule back then).
And Namath called his own plays. AFL QBs favored the long pass, and that's very different from today's game with its pitch-and-catch mentality. In today's game, QBs build great stats with an assortment of short passes. Not so back then.
Remember that Namath didn't play on a good team for most of his career. The Jets had only three winning seasons from 1965–76. And only two other Jets players from that era made it to the Hall of Fame–Don Maynard–Namath's favorite receiver, and offensive tackle Winston Hill. (John Riggins made it, too, but that accomplishment had more to do with the nine years Riggins spent with the Redskins).
There's another thing some fans contend. If the Jets hadn't won Super Bowl 3 against the heavily favored Colts, Namath would not be in the Hall of Fame. Maybe that's true. But they DID win! And it was the biggest upset in Superbowl history! Opinions are opinions, and facts are facts.
Another argument against Namath is that he shouldn't have won the MVP award in that Super Bowl. Some fans say the 'real MVP' was Jets' running back Matt Snell. It's a valid argument, too. Snell carried the ball 30 times for 121 yards and scored the Jets' only touchdown.
He also caught four passes for another 40 yards, which gave him 161 total yards. Namath's detractors say that, while Namath played a good game, he did nothing out of the ordinary–completing 17 of 28 passes for 206 yards with no touchdowns.
Looking at early Super Bowl history, you'll see that the winning quarterback won the MVP award in five of the first six Super Bowls. It was almost a given that the MVP would go to the winning quarterback.
Bart Starr won the first two, Namath the third, Len Dawson the fourth, and Roger Staubach the sixth. None of them did anything out of the ordinary to warrant winning the award. The only reason the MVP did not go to the winning quarterback in Super Bowl 5 was that Earl Morrall, who replaced an injured Johnny Unitas, only completed 7 of 15 passes for 147 yards with no touchdowns and one interception.
There is also something else to remember about Namath's performance in that Super Bowl game. Namath called his own plays. He saw early on that the Jets were having success running the ball, so he held his ego in check and called a conservative game.
That's not something you would expect from a player who some said had an inflated ego, but Joe cared about winning more than his stats, and he was a team player.
Broadway Joe's Reputation
Say what you will about Namath's reputation–relishing the spotlight, guaranteeing the win against the Colts, spending late nights with the ladies, wearing those white shoes, having long hair, and wearing mink coats.
But when it came time to play, nobody took it more seriously. Nobody cared more about winning, and nobody was tougher. Just how tough was he?
He tore his ACL during his senior year at Alabama. There was no surgery back then to repair an ACL injury properly. There was an operation, but the key was resting, rehabbing, and hoping. So Namath was already at a disadvantage–with damaged knees–at the start of his pro career.
He signed with the Jets for an unheard-of figure–$427,000. They put him on the cover of Sports Illustrated and tagged him with the nickname "Broadway Joe." At that time, no one in pro football was making anywhere near that kind of money or getting that kind of attention.
That made many players jealous. It also put a bulls-eye on Namath's chest. There were no special rules to protect QBs back then, and Namath took hit after hit from every defense in the League. Joe had his jaw broken in a 1967 game against the Oakland Raiders.
Despite being the victim of numerous cheap shots, he didn't miss a single game in the first five years of his career.
Making the Hall of Fame Case
Some claim Namath had only one good season. You might want to do a little research if you believe this lie. In 1965 he won the Rookie of the Year award and earned a trip to the AFL All-Star game (known today as the pro bowl).
The following season Namath led the League in completions and passing yardage. In 1967 Namath made second-team All-Pro as he again led the League in completions and became the first quarterback to throw for over 4,000 yds in a season.
No one did that again until Dan Fouts accomplished the feat in 1979. Namath was AFL MVP and first-team All-Pro in 1968, leading the Jets to their first and only Super Bowl victory–a game in which he was named MVP. In 1969 Namath was second-team All-Pro and shared the AFL MVP award with Daryl Lamonica.
From 1965–1969 the Jets' combined record was 42 wins, 27 losses, and four ties. Still, some will insist he had only 1 or 2 good seasons. Others will say he hardly ever played after the 1969 season. Not true! Although numerous injuries and concussions plagued Namath for the rest of his career, he still played in 67 of 98 games from 1970–1976–most of them in considerable pain. Those were down years for the Jets, too.
Five different coaches oversaw a dismal 34–64 record. In 1970 he broke the wrist on his throwing hand and could play in only five games. The following year he played in only four games because of yet another knee injury, and it was perhaps his worst injury of all. It happened on August 7, 1971, in a preseason game against the Detroit Lions.
Namath handed off to seldom-used running back Lee White, and White fumbled the ball, which was recovered by Detroit Lions' MLB Mike Lucci. As Namath tried to tackle Lucci, a linebacker named Paul Naumoff speared Namath's knee with his helmet, and that hit resulted in Namath's fourth knee surgery.
When asked why he attempted the tackle in a meaningless preseason game, Namath replied, "It's the only way I know how to play."
Although he missed most of that 1971 season, Namath played for another six seasons on knees that were so damaged and swollen that he often had to have them drained at halftime to continue playing. But in 1972, Namath showed that he could still play!
In a Monday Night Game at Oakland, Joe threw for over 400 yards against the Raiders in a losing effort. Raiders fans gave Namath a standing ovation as he limped off the field. In another 1972 game against the Colts, Namath threw for 496 yards and six touchdowns in just 28 attempts. It was perhaps the best game of his career.
At season's end, Namath led the League in passing yardage and touchdown throws and made the Pro Bowl. He was also in the run for the MVP award, receiving numerous votes. In 1973 he suffered a shoulder injury and played in only six games.
The Jets went 4–10. In 1974, the Jets started the season 1–7 but finished the year 7–7 after six consecutive wins. Namath was second in passing yardage and touchdown throws. For his performance, Namath won the Comeback Player of the Year award.
But the constant punishment had taken its toll. In 1975 and 1976, the Jets' record was a combined 6–22, and Namath threw a staggering 44 interceptions. He occasionally showed flashes of his former brilliance, but his best days had long since passed. Namath played one more season with the Los Angeles Rams, appearing in just four games before retiring.
Let's compare Namath with another great player, the Bears' Gale Sayers. Over his entire career, Sayers played in only 68 games, and he's in the Pro Football Hall of Fame.
Why? Because, when healthy, Sayers was the best around. The same is true for Namath. In all honesty, I'm not that interested in who gets into the HOF and who doesn't. It's a matter of opinion. And I know opinions vary.
They always do, and that conclusion certainly applies to Namath, who has many fans and detractors. If you want to go by stats alone, I can't give you many reasons why Joe Namath is in the Pro Football Hall of Fame. But I can tell you this: he was one of the best pure passers the game has ever seen. Ask those who played against him.
Ask the Baltimore Colts defense that had no answers against Namath that sunny January afternoon in 1969. Ask former coach and football analyst John Madden, who said:
"There is no quarterback I respected and feared to coach against more than Joe Namath." Say what you will about his stats, but in his prime, no coach or defense slept well the night before facing "Broadway Joe" Namath.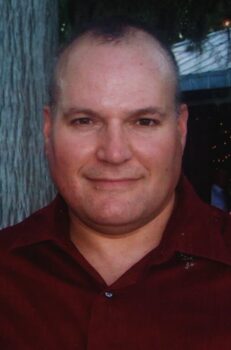 Please Note – As an Amazon Associate I earn from qualifying purchases
More From Yesterday's Sports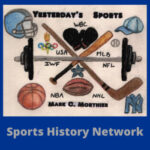 In this article, we'll go over some MLB history and look...
Read More