The Sports History Network was founded in May of 2020 to bring together podcasters and bloggers covering the history of sports. Our mission is to create the Headquarters For Sports Yesteryear by providing a "home field advantage" for our partners by helping them "fill their stadiums" with fans of their work.
Check Out The Latest Sports History Posts
May 3, 1910 – The Intercollegiate Athletic Association of the United States is renamed the National Collegiate Athletic Association or as we know it,
Read More »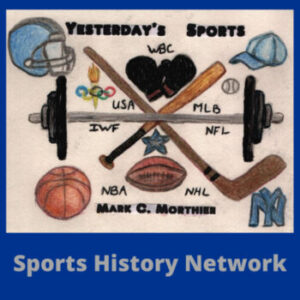 Fresh off a Super Bowl appearance, many predicted the 1970 Vikings would be back in the big game. But Minnesota
Read More »
May 2, 1920 – It may not have been as appreciated as it should have at the time, but this was
Read More »
What is the Sports History Network?