Marvin "Bad News" Barnes was a naturally gifted player who seemed to just be better than everyone else, without really trying. He just made everything seem so effortless. Born in Providence, Rhode Island he got his nickname because of his propensity to get in trouble with the law. In high school, he tried to rob a city bus with some of his friends. They tried to rob the little box where riders drop their change to pay the fare. They did it at night when few people would see them. But here was the problem. Marvin was 6'8" (203cm) tall and was the most famous high school player in town.
He was a minor celebrity. Everyone knew who he was. He was also wearing his high school letterman's jacket with his name embroidered on the back. Let's just say it was one of the quickest manhunts of all time. The police just went over to his house and picked him up. This is just one example of the kind of person we're talking about here. I'll share a few more stories as we move on.
Please note – you can listen to this entire article in a podcast form from Basketball History 101 via the player below, or you can continue to read the post (or both).
Marvin Barnes: College Days
After high school, he decided to stay near home to play for local Providence College. In 1973 he set the NCAA record for most baskets in an NCAA tournament game without missing when he went 10 for 10. That record has since been broken when Kenny "Sky" Walker went 11 for 11 in 1986. Anyway, he was a monster on the boards. In 1974 he led the nation in rebounding.
Then it was time to turn professional. The ABA was in full swing and was heavily competing for players coming out of college. There was basically a salary war between the old ABA and the NBA for talent. Since both leagues wanted the best players, salaries were going up in both leagues. That was good for the players as the players now had bargaining power. They could now play the NBA team against the ABA team to get the best contract possible.
Bad News Barnes was drafted 2nd overall by the Philadelphia 76ers in the NBA. But he was also drafted high by the Spirits of St. Louis in the ABA. In the end, the Spirits were able to offer more money so Bad News, or as he called himself, just News went with the ABA. The NBA lost another top player to that other league. The ABA was the league that the NBA looked down on. They were the ones that used a red, white, and blue ball.
Marvin came in like an absolute beast. He averaged 21 points and 13 rebounds per game during his first two years in the league. This guy is kicking butt and taking names. According to Steve "Snapper" Jones, the famous Trail Blazers announcer and former teammate on those Spirit teams, Marvin once grabbed a rebound, threw the outlet pass to the guard, and then raced down court to receive the return pass for a thunderous dunk.
This guy was the entire package. He had every physical skill a basketball player could ask for. It was the kind of thing where even the other professional players were envious of the things that Marvin could do on the court. He was a truly gifted player.
So why isn't he more famous? Why don't we talk about him the way we talk about Walt Frazier, Lenny Wilkins, Wes Unseld, or any other Hall of Famer from that era? Well, it's because he also had some idiosyncrasies.
Marvin Barnes Displays His Unreliability
One time he was late to practice and the coach asked him why he was late. He said that he couldn't find his car; that he lost it somewhere in downtown St. Louis. The coach asked him what he drives, which was a Bentley. How many Bentleys could there be in St. Louis in the 1970s? It's like saying you lost your Bhugatti in Sioux Falls, South Dakota. I mean, how many could there be?
Another time he spent the entire pre-game time sitting in the stands talking to a girl while the rest of the team went through the entire pre-game warm-up. So the coach tells him that he is not starting and that he will come off the bench. When he finally does get into the game he goes for 40 points and 20-something rebounds. Just a beast!
This is a guy who missed nearly every personal appearance he was supposed to make for the team. Since he was one of the stars of the team they would set up appearances to speak at a Boys Club, or attend a luncheon for a local charity, or show up at the grand opening of a sporting goods store. He always missed. He just did not care about that stuff. He was completely unreliable in this area. But this is also the same guy who would drive his Rolls Royce through the inner city of St. Louis and buy ice cream for all the kids who were around. He was an enigma.
On another occasion, the Spirits had finished a game against the Kentucky Colonels, another great ABA team by the way, and they were getting ready to fly home from Louisville to St. Louis. As you know, when you look at your plane ticket the departure and arrival times are both listed according to the time zones of each airport. Louisville is on Eastern Time while St. Louis is on Central Time. So the ticket says departing Louisville at 8:00 AM, but landing in St. Louis at 7:59 AM. And Marvin refused to get on the plane. He said, "I ain't gettin' in no time machine." He rented a car at the airport and drove home.
But to me, one of the funniest stories has to be when the team was flying from New York to Norfolk, Virginia. The Spirits had just played the New York Nets the night before and were flying south for a game against the Virginia Squires for later that day. Now, the entire team was at LaGuardia airport for the early morning flight, except for Marvin. So the coach calls Marvin at the hotel and says something like, "Hey, get your butt down here now for this flight." Marvin says, "No problem", and then hangs up. Of course, he doesn't show up before the flight has to leave.
He also misses the 9 AM flight, the 11 AM flight, the 1 PM flight. By the time he makes it to LaGuardia, all of the flights down to Norfolk are gone. He is stuck. So, he charters a private plane to take him to Norfolk. Now, let us fast forward a little bit. It is now about 10 minutes before the game is supposed to start and the coach is giving final instructions for the game. He changed his game plan on the assumption that they were going to have to play without Marvin.
Then suddenly someone busts through the double doors in the back of the locker room… and it's Marvin. He is wearing a wide-brimmed hat, a full-length $10,000 mink coat, with a bag of McDonald's hamburgers and fries in his hand. And he announces, "Boys, because Game Time is on time". Again, the coach doesn't start him because he was late. He enters the game late in the 1st quarter and goes for 40 points and 20 rebounds and wins the game.
This is a pattern that you still see today in all sports. As long as a player continues to produce on the court, or on the field, teams will put up with almost anything. And the Spirits certainly put up with a lot. But as you can guess, once the player starts to show age and isn't producing like they used to, the team begins to draw a hard line and is not so willing to put up with a bunch of nonsense.
Marvin Struggled With Life Decisions
And that happened to Marvin. While most of the stories I've just shared are more comical in nature. Not all Marvin Barnes' stories are so funny.
In college, he attacked a teammate with a tire iron. He was arrested, pleaded guilty, and had to pay the guy $10,000. He was also placed on probation for it. Later while he was a member of the Detroit Pistons he violated that probation by trying to carry a gun onto a flight at the Detroit airport. He missed about half a season while he did his jail time.
He was absolutely horrible with his finances. He spent money like he was going to have his pro salary for the rest of his life. He never gave a thought to saving any of it, or what would come after he wasn't able to play anymore. It just was not how he thought. The only thing that mattered was what was right in front of him. So he resorted to burglary. He also got involved with drugs and that is when his career really took a nosedive. He just was not the same player anymore. His final stop in the NBA was with the San Diego Clippers in 1980. After they cut him he ended up homeless in San Diego for several years.
After several stints in rehab, he got his life back together. He moved home to Providence, Rhode Island, and began working with youth. He delivered the message you would expect. I do not mean to downplay that. It is a good message that kids need to hear. But, basically, his message was: don't make the same mistakes that I made. Stay in school, work hard, stay away from drugs, save your money. All are really great messages. And he was able to make a positive impact on many of Providence's youth.
I would love to say that his was a total redemption story, but sadly, I cannot. Drugs had become his Achilles heel. While he was able to stay sober for long stretches, in the end, he returned to drugs. He died in September of 2014 at the relatively young age of 62.
He was like a shooting star which came on the scene as bright as anything and then quickly faded away.
Marvin Barnes' Career Spirals
Those first two pro seasons with the Spirits of St. Louis would be the best two years of his professional career. He was the ABA rookie of the year, made the All-ABA 2nd team, and played in the ABA All-Star Game. In his second season, he made the ABA All-Star game again. That would be the last time he would ever make an All-Star game.
At that point, the ABA and NBA were merging and the Spirits of St. Louis were dismantled as part of the merger agreement. So, for his 3rd season as a pro, he was part of the NBA. And that is when things started to fall apart. From then on he would become a role player. He played one year for the Detroit Pistons where he had those legal problems I mentioned, then one year for the Buffalo Braves, then one year for the Boston Celtics, and then one final year with the San Diego Clippers. So, after just a six-year career he was out of the NBA.
Despite his drug problems, he was able to find a little bit of work in basketball. He played part of a season for a team in Italy. Then he played off and on for a couple of years with various CBA teams, like the Detroit Spirits, the Ohio Mixers, and the Evansville Thunder. The Continental Basketball Association, or CBA, was the top minor league for American Basketball. It was like playing Triple-A baseball. And then his star faded out.
If he had been able to stay clean and focused on his craft, I believe that we would talk about Marvin Barnes in the same breath that we say names like Dave Cowens, Tiny Archibald, Paul Westphal, or Earl Monroe. These were some of the other greats of the 1970s. But it wasn't meant to be.
But I guess it was better to have him for a few short years as a pro than to not have him at all. So, with this post, we salute Marvin "Bad News" Barnes. His story needs to be remembered by all who care about basketball history.
More From Basketball History 101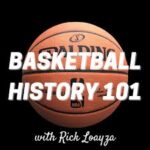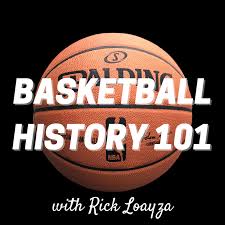 Darryl Dawkins was one of the most outrageous characters in...
Read More