As part of the NFL's 100th anniversary, a team of 26 committee members selected the NFL All-Time team. I think the committee did an admirable job overall, and I agreed with roughly 80% of the selections. For the sake of debate, here are my picks.
I agree with six of the seven chosen players. Who's out on my list? It's Lee Roy Selmon. He was undoubtedly a great player, and I believe his place in Canton is warranted. But he had a relatively short career–only nine seasons. Others were just as good–many better–and they played longer. In his place, I've chosen Andy Robustelli 1951–1964. He was named All-NFL seven times and was the 1962 NFL Defensive Player of the Year.
Overall, my top three DEs are David "Deacon" Jones, Reggie White, and Gino Marchetti. They are followed by Bruce Smith, Andy Robustelli, Doug Atkins, and Bill Hewitt.
Again, I can't go with the full list chosen by the selection committee. I dropped two–John Randle and Buck Buchanan. Yes, both were great players and worthy of their place in the Pro Football Hall of Fame. But I believe two players were slightly better–Leo Nomellini 1946–1963 and Ernie Stautner 1951–1964.
A ten-time pro-bowl selection, Leo "The Lion" played four seasons in the AAFC and 14 seasons in the NFL. Stautner played in nine pro bowls. My top three are Bob Lilly, Merlin Olsen, and Joe Greene. They are followed by Alan Page, Randy White, Leo Nomellini, and Ernie Stautner.
I've selected five players at this position with one replacement from the committee's roster. I give Derrick Thomas 1989–1999 a slight edge over Derrick Brooks 1995–2008. Even though Brooks played in more Pro Bowls (11 to 9), I believe Thomas had at least three or four more seasons left if his career if he had lived. My top three are Lawrence Taylor, Jack Ham, and Bobby Bell. Ted Hendricks and Derrick Thomas follow them.
Over the years, this position has been blessed with phenomenal players! With so many great ones, I needed to pick eight for my squad. I agree with the seven players that the committee selected, but I did notice what I consider to be a glaring omission–Ray Nitschke 1958–1972–who was a member of both the 50th-anniversary team and the 75th-anniversary team, as well as being a five-time NFL champion.
My top three are Dick Butkus, Willie Lanier, and Ray Nitschke. They are followed by Chuck Bednarik, Ray Lewis, Jack Lambert, Junior Seau, and Joe Schmidt.
Again, I agree with the seven players the committee picked, but–man!–they blew it by not including Herb Adderly 1961–1972, a player who was also left off the 75th-anniversary team. The late Steve Sabol of NFL Films, who viewed footage of every player, was adamant that Adderly belonged on that team. I agree! I'm adding Mr. Adderly, a six-time NFL champion to my top 100.
My top three are Mel Blount, Willie Brown, and Herb Adderly. They are followed by Deion Sanders, Dick "Night Train" Lane, Mike Haynes, Rod Woodson, and Darrell Green.
The committee chose six players, but I'm going with five. I dropped Jack Christiansen because he had a relatively short career (eight years) compared to others.
My top three are Ronnie Lott, Larry Wilson, and Ken Houston. Emlin Tunnel and Ed Reed follow them.
I'm going to select five instead of four. I'm going with Jim Langer instead of Dwight Stephenson. Langer played 12 seasons while Stephenson only played eight. I'm also going to add Dermonti Dawson to this group. Dawson played from 1988–2000 and was named to seven pro bowls. He was a six-time All-Pro.
My top three are Jim Otto, Mike Webster, and Mel Hein, followed by Jim Langer and Dermonti Dawson.
I'll go along with six out of the seven chosen by the committee. In my opinion, Larry Little 1967–1980 is a glaring omission! Little was a six-time All-Pro and a three-time NFL Offensive Lineman of the Year. In my estimation, Little was the best pulling guard I've ever seen. To make room for Little, I'm leaving Dan Fortmann off my team even though I'm probably not selecting enough players from his era– the 1930s and the 1940s. Many of those players didn't have long careers (Fortmann only played eight seasons).
My top three are John Hannah, Jim Parker, and Larry Little, followed by Gene Upshaw, Larry Allen, Randall McDaniel, and Bruce Matthews.
I agree with six out of the seven chosen by the committee. I'm not going to include Cal Hubbard on my list. The reason? I'm simply running out of spots (the offensive and defensive picks can only number 100 players.)
My top three are Forrest Gregg, Anthony Munoz, and Roosevelt Brown. They are followed by Art Shell, Jonathan Ogden, and Walter Jones.
I'm going with five tight ends, and that means I'm not including Rob Gronkowski. As good as he was, he was often injured and played only nine seasons. His replacement is Jackie Smith 1963–1978. Smith was named All-Pro four times, and he played in five pro bowls. In 1967, he caught 56 passes for 1,205 yards–a record for tight ends at the time.
My top three are John Mackey, Mike Ditka, and Kellen Winslow, followed by Tony Gonzalez and Jackie Smith.
I agree with nine of the ten chosen. While Randy Moss was a gifted and talented receiver, his attitude was a problem. I'm replacing him with Charley Taylor, whom I believe is another glaring omission.
Charley Taylor played from 1964–1977 and was a four-time All-Pro. He also played in eight Pro Bowls and was the NFL reception leader twice. My top three are Jerry Rice, Lance Alworth, and Don Hutson, followed by Steve Largent, Raymond Berry, Paul Warfield, Marvin Harrison, Charley Taylor, Larry Fitzgerald, and Elroy "crazy legs" Hirsch.
I agree with all ten who were selected, and I'm adding one more. Bart Starr has to be in this group! Starr played from 1956–1971 and led the NFL in passer rating five times. Bart was the 1966 NFL MVP and a two-time Super Bowl MVP. He won five NFL championships and was named All-Pro three times. He played in four Pro Bowls. What more could you ask?
My top three are Johnny Unitas, Joe Montana, and Sammy Baugh, followed by Tom Brady, Dan Marino, Peyton Manning, Roger Staubach, Otto Graham, Bart Starr, John Elway, and Brett Favre.
I've chosen twelve, and I agree with nine of the 12 selected. I've eliminated Lenny Moore, arguably the most versatile running back ever, but a player that never had a 1,000-yard season rushing or receiving. I would replace him with OJ Simpson, who was one of the most gifted athletes I've ever seen, but you know why I can't include Simpson in such an august group. So, instead of Moore or Simpson, I'm going with Bronco Nagurski 1930–1937 & 1943 (after a 5-year retirement). Bronco was a six-time All-Pro and led the league in rushing in 1932. A member of the NFL 75th anniversary team, he was one of the most feared players in NFL history.
Two other glaring omissions, in my opinion, are Tony Dorsett 1977–1988 and Franco Harris 1972–1984. If not for a strike-shortened season in 1982, Dorsett would have had nine seasons in a row of rushing for over 1,000 yards. A four-time Pro Bowl selection, he retired as the third all-time leading rusher–and is still #10 on the all-time list even after having retired over three decades ago. Harris had eight seasons of over 1,000 yards rushing and was a nine-time Pro Bowl player. He retired as the second all-time leading rusher and the all-time leader in post-season rushing yardage (he's now second behind Emmitt Smith).
My top three are Walter Payton, Jim Brown, and Emmitt Smith, followed by Barry Sanders, Eric Dickerson, Tony Dorsett, Franco Harris, Gale Sayers, Steve Van Buren, Earl Campbell, Bronco Nagurski, and Marion Motley.
I have only four spots left for special team players. My punter is Ray Guy. My return man is Billy "White Shoes" Johnson. For placekickers, Jan Stenurud is my first choice, but I had a hard time deciding between Adam Venatarri and Morten Anderson.
I gave the edge to Morten Anderson 1982–2007 because he retired as the all-time scoring leader in NFL history. A six-time All-Pro and seven-time Pro Bowl player, Anderson is in pro football's HOF.  He and Stenurud are the only pure kickers in Canton.
I agree with all ten of the coaches that were picked. The only tough decision for me was whether to go with Joe Gibbs or Bill Parcells. In the end, I went with Gibbs. Although Parcells turned four losing teams into winners, Gibbs did have a higher winning percentage He also had three Super Bowl wins compared to two for Parcells.
My top three are Vince Lombardi, Bill Belichek, and Tom Landry, followed by Don Shula, George Halas, Bill Walsh, Chuck Noll, Paul Brown, Curly Lambeau, and Joe Gibbs
Now that I'm finished, who are your picks?
And if you enjoyed this post, I feel you will enjoy the time I interviewed legendary Paul Zimmerman about his All-Time NFL List.
Mark Morthier is the host of Yesterday's Sports, a podcast dedicated to reliving memorable sports moments from his childhood days and beyond.  He grew up in New Jersey just across from New York City, so many of his episodes revolve around the great sport's teams of the 70s for the New York area.  He is also an author of No Nonsense, Old School Weight Training.
Please Note – As an Amazon Associate I earn from qualifying purchases
More From Yesterday's Sports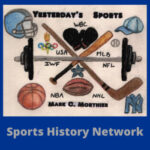 Last week I wrote an article comparing the 1972 and...
Read More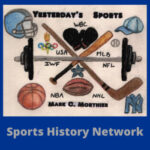 The '72–73 Miami Dolphins may have had the best two-year...
Read More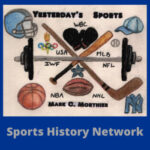 Younger NFL fans can't imagine how many great running backs...
Read More