Throughout the history of the sport, and athletics, the Heavyweight Champion of The World (and title) is the most prestigious prize, and the champion is feared and respected.
In this segment, I am going to be discussing the 10 greatest Heavyweights of all time. I am going to speak of the men who made the most impact through the careers of each. 
The first two are interchangeable and an in-house debate on who is superior or better.
1A. Joe Louis 66 wins 3 losses and 52 KOS
1B. Muhammad Ali 56 wins 5 losses 37 KOS
Joe Louis Barrow was born in Alabama on May 13, 1914. He turned pro in 1934, with an incredible 25 title defenses from 1937-1949. The most thrilling and noteworthy defense was on June 22, 1938. He KO 1, Max Schmeling, in a rematch in New York, NY. This was sweet revenge and is one of the most important fights in boxing history.
Two fights with Billy Conn were also classics. Louis was an accurate combination puncher with devastating power in both hands. He could be knocked down, but rarely counted out, and was a great finisher.
Joe served as a Sergeant during World War 2. Thought to be a sure thing when he was upset and KOBY 12 Rds by Max Schmeling on June 19, 1936, in New York, NY. Louis rebounded and won the Heavyweight Title one year later KO8 Jim J Braddock on June 22, 1937, in Chicago, IL.
He was a true gentleman, humanitarian, and hero for all people – nation and worldwide. He died on April 12, 1981, at the age of 66.
Muhammad Ali was born Cassius Marcellus Clay on January 17, 1942, in Louisville, Kentucky. He was the 1960 Olympic Light Heavyweight Gold Medalist. Ali was a sensation with a 19-0 record when he challenged the Awesome Sonny Liston for the Heavyweight title.
Ali (Clay at the time) gave Liston a boxing lesson, stopping him in 7 rounds on February 25, 1964, in Miami Beach, Florida. Clay changed his name to Muhammad Ali shortly thereafter. The rematch with Liston was very controversial.
He defended the title a total of 9 times. His best performance was on November 14, 1966, when he KO Cleveland Williams in Houston, Texas.
Ali was exiled from boxing and banned from the sport for 3 and a half years for refusing induction into the U.S. Army. He returned in 1970 and won 2 fights before challenging Joe Frazier for the Heavyweight Title on March 8, 1971, (L15 to Joe Frazier) in New York, NY, in another boxing fight in history that was one of the most important ever.
Ali came back strong, and in 1972, was co-fighter of the year. He suffered another setback on March 31, 1973, (L12 to Ken Norton in San Diego, California) suffering a broken jaw. He avenged the defeat to Norton (W12) on September 10, 1973, in Los Angeles, California.
He won back the Title on October 30, 1974, at age 32 in Kinshasha, Zaire, Africa (KO8 George Foreman) in a great upset. Ali defended the title 10 times in the next 3 years.
On October 1, 1975, (Manila KO14 Joe Frazier 3) Ali called "the closest thing to death" was his most impressive victory.
He lost to novice Leon Spinks on February 15, 1978, in Las Vegas, Nevada. This was L15, but he ended up defeating Spinks in a rematch (W15) in New Orleans, Louisiana, on September 15, 1978, to become (at the time) the only man to win the Heavyweight Title 3 times. He fought 2 more times but, this was clearly an ill-advised decision.
For many years he was an ambassador, a diplomat, and the most recognized person on planet Earth. Muhammad Ali died on June 3, 2016, at the age of 74.
Joe Louis or Muhammad Ali?
The in-house debate is as follows. One could say Louis was a much better puncher and had many more title defenses.
Another could say Ali fought superior opposition and was the best of a time when the Heavyweight division was fully loaded. Ali was more graceful, slick, and faster of hand and foot.
I am going to cover the next 8 in no particular order, but these are the names who make my Top 10 List Rather by the era.
Jack Johnson 54-11-7 34KOS
Jack Dempsey 59-6-9 49KOS
Rocky Marciano 49-0 43KOS
Larry Holmes 69-6 44 KOS
George Foreman 76-5 68KOS
Evander Holyfield 44-10-2 29KOS
Lennox Lewis 41-2-1 32KOS
Mike Tyson 50-6 44KOS
Jack Johnson was born on March 31, 1878, in Galveston, Texas. He focused on defense in an era predominately offense-minded. Jack was an absolute artist and pioneer.
He was the Heavyweight Champion of the world from 1908-1915, with 5 title defenses, a man truly ahead of his time. Jack originally won the Heavyweight Title on December 26, 1908, in Sydney, Australia (KO14 Tommy Burns).
On October 16, 1909, in Colma California, Jack KO12 Stanley Ketchel. At the time Ketchel was the Middleweight Champion and knocked Johnson down, but Johnson got up and immediately KOD. During the process, Jack had to pull a tooth from his glove.
July 4, 1910 – The world was looking forward to popular, but way past his prime, Jim Jeffries to annihilate Jack Johnson. Johnson KO15 Jeffries.
He also KOBY 26 Jess Willard in Havana Cuba on April 5, 1915. Jack Johnson died on June 10, 1946, at the age of 68.
Jack Dempsey was born William Harrison Dempsey on June 24, 1895, in Manassa, Colorado. He was nicknamed the Manassa Mauler. Dempsey had a killer instinct, was ferocious, and he was an absolutely ruthless and relentless brawler who pulled no punches.
He and Babe Ruth were the sports heroes of the 1920s. Jack was involved in some of boxing history's most exciting and well-remembered fights. Jack won the title on July 4, 1919, in Toledo, Ohio with KO3 over giant Jess Willard. Dempsey pulverized and chopped Willard down to size. He had 5 title defenses.
The first was on July 2, 1921, in Jersey City, NJ at Boyles Thirty Acres. Dempsey KO4 George Carpienter in boxing's first million-dollar gate. Then on July 4, 1923, he W15 Tommy Gibbons in Shelby, Montana, bankrupting the city.
In one of boxing's greatest fights, Dempsey KO2 Luis Angel Firpo in New York, NY, on September 14, 1923. This was after getting knocked out of the ring earlier in the round. On September 23, 1926, Jack L10 Gene Tunney in Philadelphia, Pennsylvania. 
Then on September 22, 1927, in Chicago, Illinois, the rematch with Gene Tunney. Jack L10 in the "Long Count" fight.
He retired shortly thereafter and operated a popular restaurant on Broadway, NY. Jack Dempsey died on May 31, 1983, at the age of 87.
Rocky Marciano was born Rocco Francis Marchegiano on September 1, 1923, in Brockton, Massachusetts. He was nicknamed the Brockton Blockbuster. Marciano did not start boxing until age 23. He was a talented baseball player who never tasted defeat.
Rocky won the Heavyweight Title over Jersey Joe Walcott on September 23, 1952 (KO13) in Philadelphia, Pennsylvania. He defended the title 6 times.
The most thrilling was a KO8 vs. Ezzard Charles in New York, NY. They had a rematch on September 17, 1954. Rocky had a terrible cut on his nose and the fight would have been stopped in another round. Marciano retired after KO9 Archie Moore on September 21, 1955, in New York, NY.
He was offered big money for comeback fights, but he refused to step back in the ring. I refer to him as the most with the least: short, unskilled, but a non-stop punching machine who was always well conditioned and ready to go 15 rounds. Rocky Marciano died in a tragic plane crash in Des Moines, Iowa, on August 31, 1969.
Larry Holmes was nicknamed The Easton Assassin. This is actually my champ, the first champion in my big days of fandom. Larry was born on November 3, 1949, in Cuthbert, Georgia.
He was an overachiever who was stuck in the shadow of Muhammad Ali. Larry turned pro and won the Heavyweight Title in one of the fights of the decade on June 9, 1978, in Las Vegas, Nevada, with a W15 over Ken Norton. He defended the title 20 times.
He gained National and Worldwide attention when he KO 13 Gerry Cooney on June 11, 1982, in Las Vegas, Nevada. This was his finest hour, dominating and outclassing Cooney throughout the contest. With a 48-0 record, Holmes lost the title to Michael Spinks on September 21, 1985, (L15) in Las Vegas, Nevada. He would never regain after 4 unsuccessful attempts.
His one liability was he never had what I would call a great opponent i.e. Ali-Frazier to bring out the best in him.
George Foreman was born on January 10, 1949, in Marshall, Texas. He was a very troubled youth. George became a boxer and won the Heavyweight Gold Medal in Mexico Olympics in 1968.
He then turned Pro and began chopping down opponent after opponent. As a slight underdog, he knocked out Joe Frazier in 2 rounds in Kingston, Jamaica, on January 22, 1973. Foreman defended the title 2 times The second was over Ken Norton on March 26, 1974, in Caracas, Venezuela. Norton went 24 rounds with Muhammad Ali.
On October 30, 1974, in Zaire, Africa. This fight was canceled for a month. Ali turned the whole nation against him and was KOBY 8 in a shocking upset. Foreman fought a few more times. One was a classic against Ron Lyle in Las Vegas, Nevada, on January 24, 1976 (KO4). The other was L12 Jimmy Young and then he retired for 10 years.
Foreman returned in 1987, with L12 against Evander Holyfield in Atlantic City, NJ on April 19, 1991, for the Heavyweight Title. George continued on and finally won the title KO10 Michael Moorer in Las Vegas, Nevada. George was losing until one punch halted the contest. George was 45 years of age and would continue boxing for 3 more years retiring at age 48.
Evander Holyfield was born on October 19, 1962, in Alabama. He was The Warriors Warrior, The Real Deal. Holyfield won the Bronze Medal in the 1984 Olympics. Many believe he was the Greatest Cruiserweight of All Time.
When he first became a Heavyweight many were skeptical he was small-sized for the division. October 25, 1990. in Las Vegas, Nevada, he W3 Buster Douglas. Holyfield defeated Mike Tyson twice. Lost to Michael Moorer, but he then defeated him in a rematch.
Holyfield lost to Riddick Bowe two out of three. He also had a draw and L12 vs. Lennox Lewis. Did not back down from anybody and was known for having a tremendous heart.
Mike Tyson was born on June 30, 1966, in Brooklyn, NY. Known as the Kid Dynamite, at 20 years of age, Tyson was the youngest Heavyweight Champion in boxing history. He was a protege of the legendary Cus Damato.
On November 22, 1986, Tyson won the WBC Heavyweight title KO2 Trevor Berbick in Las Vegas, Nevada. With Tyson it was not how but rather when. He defended the title 9 times, with his biggest win on June 27, 1988, in Atlantic City, NJ, a KO1 over a terrified Michael Spinks This was his biggest moment.
Tyson lost to Buster Douglas on February 10, 1990, in Tokyo, Japan in one of the biggest upsets in boxing history. This was perhaps the greatest upset in sports history, a 42-1 favorite.
He completed a 3-year jail term for rape, but returned, winning several fights in 1995. Tyson challenged Evander Holyfield on November 9, 1996, KOBY11 in Las Vegas, Nevada. There was a rematch DQ3 on June 28, 1997. Then there was the Evander Holyfield infamous ear bit fight on June 8, 2002 (KOBY8).
Tyson would never regain the title again, fought on for a short time, then later retired, and became a mythical legendary figure in boxing history.
Lennox Lewis was born on September 2, 1965, in London, England. He was a 1988 Super Heavyweight Gold Medalist, representing Canada, defeating rival Riddick Bowe. Lewis won the title on October 31, 1992, after the fact, KO2 Razor Ruddock, in London, England.
He then KOBY2 Oliver McCall in London, England on September 24, 1994. Lewis avenged the loss, defeating Mccall on February 7, 1997, KO5 in Las Vegas, Nevada. On March 13, 1999, Lewis D12 Evander Holyfield in New York NY. He won the rematch over Holyfield on November 13, 1999, in Las Vegas, Nevada (W12).
His biggest win may have been KO8 on June 8, 2002, vs. Mike Tyson in Memphis, Tennessee. Lewis called it a career with a KO6 over Vitali Klitschko in Los Angeles, California, on June 21, 2003.
He was the Rematch King. You could defeat him once but not twice. During the mid-1990s, he was a much-improved fighter in all categories and became an all-time great Heavyweight of the modern era.
The following are boxers who just missed my top 10 but who are I believe top 20 heavyweights
In no particular order:
Joe Frazier
Sonny Liston
Max Schmeling
Max Baer
Floyd Patterson
Ken Norton
Ron Lyle
Earnie Shavers
Ray Mercer
Riddick Bowe
This list is purely an in house debate . This is Frank Reading signing off and saying be happy be safe and be well. Until next time.
If you enjoyed this article, check out The Complete History of the World Heavyweight Boxing Championship (2-part) episode of Hello Old Sports.
I also have an in-depth article and podcast episode covering my "Top Ten Pound For Pound Fighters of All-Time."
I am your host Frank Reading and I am a middle-aged former boxing mega-fan from the 1980s-1990s. I have no allegiance or affiliation with any Boxing Organization Alliance or Federation.
I have a background in research and public speaking as well as boxing training and coaching. I hope you will enjoy the factual information provided on this program. My goal is to educated and inform the listener on the History of "The Sweet Science"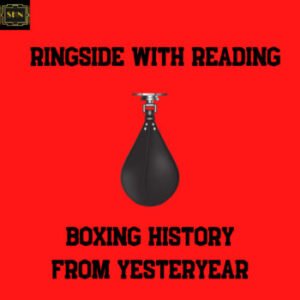 Please Note – As an Amazon Associate I earn from qualifying purchases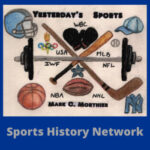 I'll never forget the night of March 8, 1971. It...
Read More
Boxing has been providing fantastic entertainment for fans throughout the years....
Read More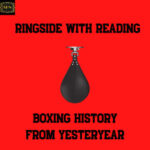 In this, I am going to discuss famous draws that...
Read More