The Cleveland Rams won the 1945 NFL Championship and were often referred to as "sport's first spectacular postwar team."  Then, 27 days after winning the championship, the Cleveland Rams moved to Los Angeles.  This made the franchise the only NFL team to play in a new city the year following a Championship run. 
On this week's episode of The Football History Dude Podcast. I bring on author Jim Sulecki to share the history of the NFL Champion that left too early. 
In this episode we cover some of these topics:
The origin of the Cleveland Rams
Dan Reeves and his purchase of the team
Timeline of the 1945 NFL Championship
Timeline of the move to Los Angeles
Where he's taking the DeLorean
Much more
Listen to the full episode and don't forget to get your copy of Jim's book below.
Jim Sulecki is 2016 winner of the Nelson Ross Award from the Professional Football Researchers Association for "outstanding achievement in pro football research and historiography" for his book The Cleveland Rams: The NFL Champs Who Left Too Soon, 1936–1945 (2016, McFarland).
He is a fourth-generation native of Greater Cleveland, a one-time sports reporter for a daily newspaper, and a long-time business media editor and editorial director who now is semi-retired and owner of 40 Seasons Media LLC. His grandfather and father were in attendance at the 1945 NFL Championship Game won by the Cleveland Rams. Sulecki and his wife Louise have two grown children, Erika and Nathan, and reside in Mentor, OH, where Jim now is developing a forthcoming book about Art Modell.
Jim took an approach to the book not only as a sports book, but also as a history of the Rams, Cleveland, and pro football.  He has a unique perspective as his father and grandfather attended the 1945 NFL Championship game, and he was able to perform some great research, including combing through some personal mementos of star quarterback Bob Waterfield.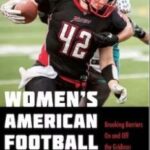 This week Russ Crawford, Professor of History at Ohio Northern...
Read More