Row One Brand is an American sports brand based out of Oklahoma City, Oklahoma. Row One offers sports fans historic sports ticket wall art, unique sports ticket gifts, vintage sports art watches, and authentic retro apparel designs created from the greatest sports tickets and program cover art in the history of sports. Row One sports art comes in a wide variety of sizes and is printed on a wide range of mediums in the U.S.A. and Canada.
Note – this description is from the About Us section from the Row One website.
I brought the founder of Row One on The Football History Dude podcast to share the origin story of the company.  You will also hear how much Ray knows about the history of the tickets and programs his company has reprints of, as well as the shear passion for sports history.  We get into many college football games, all of which have a ticket or program to go along with the story on Row One's store.
Ray Durbin - CEO of Row One Brand
Ray Durbin is the CEO of Row One Brand based out of Oklahoma City. Row One sells unique products including wall art, apparel, mugs, and home decor items designed from historic sports memorabilia. These memorabilia includes vintage sports tickets, programs, scorecards, and other rare sports artifacts.
Ray grew up in Clawson, Michigan, a suburb of Detroit, where he developed a lifelong passion for sports. Ray has a B.A. from The University of Oklahoma, an M.B.A. from Oklahoma City University, and a law degree from The University Of Texas at Austin.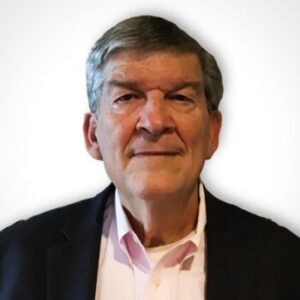 Ray's work experience as an attorney includes working for Blue Cross & Blue Shield, Halliburton Company, and as a private attorney specializing in employment and labor law. Ray has been happily married for 51 years to his wife, Christine, and he has a son and grandson.
Please note – As an Amazon Associate, I earn from qualifying purchases.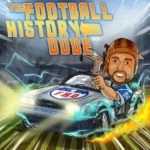 This week I spoke with Michael Mertes about a project...
Read More