By 1946, when the Steelers played their 14th season, Pittsburgh's NFL franchise had fielded only two teams above .500, one of which was a merged WW2 team. They were known as the league doormats. The owner of the team, Art Rooney, had earned the moniker "Lovable Loser" and he was regarded more as a wealthy local sports enthusiast than an NFL pillar.
Things were obviously getting better at the end of the season. The Steelers had a superstar MVP named Bill Dudley and one of the greatest head coaches in college football history with Jock Sutherland at the helm. Rooney was confident heading into the next season and the rest of the league's owners worried about Sutherland's rise.
1947 was a memorable season for the team. They proved how great they were by beating the powerhouse Redskins, who had Sammy Baugh, and by defeating their arch-rivals, the Philadelphia Eagles. the games were a series of happy surprises. Without Dudley, who had been traded to the Lions, the Steelers were a team of unknowns who played vicious defense and ran the single-wing offense to perfection.
By the conclusion of the season, the Steelers had barely missed making the NFL Championship, made the playoffs, and Sutherland all but assured the Steelers would be a contender for years to come. But tragic events were on the horizon.
This brief overview of the 1947 Pittsburgh Steelers was provided by this week's guest on The Football History Dude podcast, Steve Massey.  He is the author of Starless: The 1947 Pittsburgh Steelers. 
Steve Massey is a graduate of the University of Southern Mississippi. He is also a lifelong Steelers fan.
You can hear his interview on The Football History Dude podcast below, as well as other shows Steve has been on here at the Sports History Network.
You can also find Steve Massey on TWITTER or FACEBOOK if you wish to get in touch with him.
Please note – As an Amazon Associate, I earn from qualifying purchases.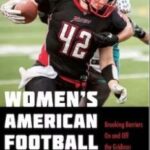 This week Russ Crawford, Professor of History at Ohio Northern...
Read More